Please join us for our Clean-Up Days that take place in the Spring & again in the Fall. We hand out bags & gloves to the dog owners, & cookies for their dogs.
Stittsville Dog Park: Saturday, April 21, 9-10 a.m.
Bruce Pit: Saturday, May 12, 9-10 a.m.
Conroy Pit: Saturday, May 26, 9-10 a.m.
Please note the Stittsville Park clean up date has been changed to Saturday, April 21, 9-10 am. RDOC would like to thank Kathleen Edwards of Quitters Coffee for providing pastries, coffee and hot chocolate to all who come out to help.

RDOC Safety Award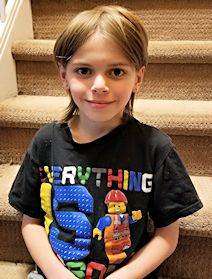 Gabe Parent, winner of our first Safety Award.
Thank you Gabe for pointing out that "You shouldn't over-tire/over-stimulate your dog or puppy with too much play. It makes dogs grumpy and puppies feisty and bite."
---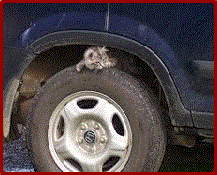 Please remember to check for cats or other animals hiding under the hood or in the wheel arches of your car. Make noise, bang on the hood, slam the car door, and honk your horn for good measure before you start your engine. And give the animal a little extra time to escape, it may be in a tight space.