Contact


Membership


Mission Statement & By-laws


What's New?


Newsletters


Articles


Parks, Trails


Swimming


Travel & Accommodation


Canadian Canine Good
Citizen


Dog Bite Prevention


Preschool & Dog
Program


Responsible Dog Ownership


Fundraising


You, Your Dog & the Law


Municipal, Provincial, Federal
Legislation


Clubs, Associations,
Rescues


Pet Products, Supplies &
Services


Trivia, Recipes


Web Link of the Month
Archives


Photo Galleries


Preschool & Dog
Program


Retirement Homes & Pets


Inspirational Quotations &
Poems


Commemorative
Merchandise & Programs


Tributes
---
page updated:
March 2018
WHAT'S NEW? | CONTACT | MEMBERSHIP | SITE MAP

---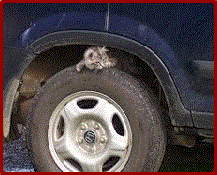 Please remember to check for cats or other animals hiding under the hood or in the wheel arches of your car. Make noise, bang on the hood, slam the car door, and honk your horn for good measure before you start your engine. And give the animal a little extra time to escape, it may be in a tight space.

---

Conroy Pit Clean Up - Make Your Pup Happy
Join Julie Jolicoeur and the Geocaching group
on March 24th from 9 am to 11 am
at the main entrance of the park.
Poop clean up kit (maps, poop bags, hand wipes, hand sanitizer, gloves and kitchen sized garbage bags) will be provided.
(Geocaching is a real-world, outdoor treasure hunting game using GPS-enabled devices.)

---

CCGC Testing
Please bear with us while we reorganize the Canadian Canine Good Citizen (CCGC) testing - it will not be available until further notice. Watch this space!

---
Retirement Homes ... and Pets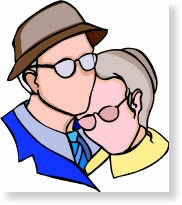 How do you choose the perfect retirement home not only for yourself, but also for your pets? Well, we decided to do some research.
RDOC recently sent out a questionnaire to the retirement homes in the Ottawa-Carleton Region to learn about their pet policies.
Read the feedback from the retirement homes participating in the questionnaire here.

---


RDOC proudly announces the publication of our updated activity book on Dog Safety, "Fido, Friend or Foe?", which is available in pdf format in both French and English. There are lots of colouring pages that can be printed from the pdf file, as well as important safety information to be aware of when children and dogs are together.

A "spin-off" from "Fido, Friend or Foe" is our
Kids Activity Page - Spring 2018
---
If you wish to make a contribution, comment, or submit an article, please e-mail RDOC at:

inquiries@responsibledogowners.ca
or write to:
RDOC
24 Elderwood Trail
Stittsville, ON
K2S 1C9, Canada



JOIN US!

Become a member of RDOC, and have the latest newsletter sent direct to your inbox


Latest Kids Activity Page:

Spring 2018

Winter 2017

Fall 2017

Link of the Month

6 Ways Pets Make Our Lives Better

Is Your Pet in Pain?

Deadly e-Cigarettes

Floating Kneecaps

Web Link Archives
Pet Oxygen Masks for Ottawa Fire Services
read more ...