Fundraising
Responsible Dog Owners of Canada would like to invite you to participate in the Fundscrip Fundraiser. The fundraiser will cost you nothing more than the price of a gift card - all you need to do is purchase a gift card and use it for a gift, or for yourself.
To join our fundraiser go to
https://group.fundscrip.com/en/WMGWDR/education-on-dog-safety-and-responsibility
Responsible Dog Owners of Canada organization will appear. Follow the instructions to place an order
Here is how the fundraiser works, according to FundScrip:
'The Basic Concept
Encourage supporters of your campaign to pay for their everyday expenses & gifts with gift cards bought from FundScrip. Each purchase automatically includes a donation to the campaign. The supporter isn't out of pocket, and they shop where they would normally shop.
Buy $100, Get $100
Buy cards at face value, get face value at the retailers - you lose nothing.
Shop As Usual
With cards from over 230 leading retailers, there's no need to change your shopping habits (see list of retailers here).
Pay With Gift Cards
Pay with gift cards instead of credit/debit/cash for your everyday items & gifts.
Raise Funds
Each purchase automatically includes a donation for your group that can quickly add up over time.'

VISIT OUR FUNDRAISING PAGE FOR THIS MONTH'S SPECIAL OFFERS !

Thank you for your support.
For more info please email morejulie@hotmail.com or call 613-868-2201
---
RDOC News
Membership fee changes - people with disabilities now pay the same discounted rate as seniors and full time students, i.e. $10. The special membership discount for volunteers has been discontinued.
Please note that from November 1, 2019, our Membership fees will be increased slightly to help cover the cost of our educational programs.
The new fee schedule will be as follows:
Corporate membership: $60
Single / family membership: $25
Senior / disabled persons / full time
student membership: $15
Non-profit groups: $35
For Kids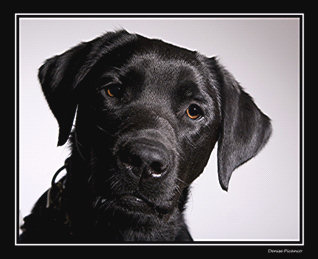 RDOC proudly announces the publication of our updated activity book on Dog Safety, "Fido, Friend or Foe?", which is available on our website as a pdf, in both French and English. There are lots of colouring pages that can be printed from the pdf file, as well as important safety information to be aware of when children and dogs are together.

---

Don't forget to visit the Kids Activity Pages on our website. We have some easy tricks to teach your dog, fun puzzles to solve, and pictures to colour.
We also have lots of links for parents about keeping children safe around dogs.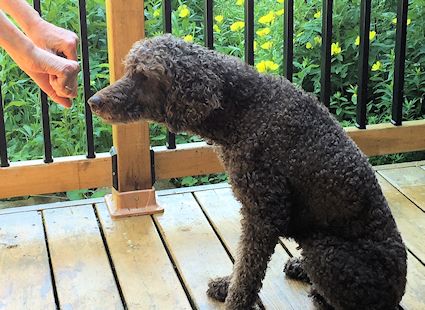 Trick: Which hand holds the treat?


---
Canadian Canine Good Citizen(CCGC) Test
What is the test, and why is it so important?
Many dog training schools have classes to help you and your dog learn everything needed to gain your certification. More info about the test here.....
CCGC applicants should be members of RDOC.