Please join us for our Clean-Up Days that take place in the Spring & again in the Fall. We hand out bags & gloves to the dog owners, & cookies for their dogs.
Last one for Spring 2018:

Conroy Pit: Saturday, May 26, 9-10 a.m.

---

RDOC Annual Garage Sale
Saturday June 2, 2018, 8 am to noon

42 Bunting Lane, Bridlewood, Kanata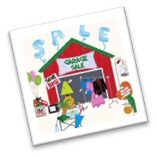 This year our Garage Sale is part of the Bridlewood (Kanata) Garage Sale. Proceeds from our table will go, as usual, to the programs that RDOC is busy developing.
Directions: Eagleson Rd. to Glen Cairn / Bridlewood; left on Stonehaven Drive; left on Pine Hill Drive; right on Bunting Lane;
42 is on the right hand side.
Look for the RDOC banner!
RDOC Safety Award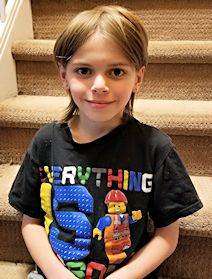 Gabe Parent, winner of our first Safety Award.
Thank you Gabe for pointing out that "You shouldn't over-tire/over-stimulate your dog or puppy with too much play. It makes dogs grumpy and puppies feisty and bite."

---