Where is my Dog allowed to Swim in Ottawa?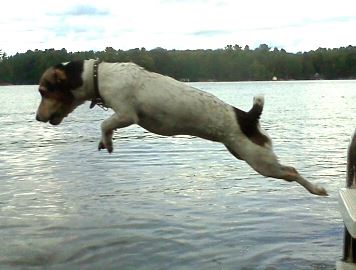 Tyke (photo taken by Diane Kearns)
Beaches and other swimming places in and around Ottawa

A list of suggested swimming places from RDOC members:
Are there any other favourite safe and 'legal' swimming spots in the area that we can add to our list?
Please email your suggestions to morejulie@hotmail.com
updated April 2017
---

About | Alerts & Publications | Dog-Friendly Places & Services | Education | Events & Directories | Fundraising & Sponsors
Home Page | Legislation | Links | Miscellaneous | Projects, Studies & Research | Rainbow Bridge | Site Map | What's New?

..