MICROCHIP CLINICS
Microchips provide a permanent means of pet identification that will not fade or be lost over time. Owner information can be accessed electronically and immediately, ensuring the rapid return of the lost pet. While tags may be lost from time to time, external identification such as these is still important as a quick "visual" means of identifying your pet.
by appointment

613-725-3166 ext. 221
microchip@ottawahumane.ca

Sundays

at 245 West Hunt Club

2020 Dates


see the Ottawa Humane Society web page for 2020 dates


Cost:
$50.00 (incl. GST) $25 each for additional animals.

Proceeds will benefit Ottawa's homeless animals.
Please have pets in a carrier or on a leash.

Vaccination records and one piece of identification (driver's licence) must be provided.

Please note that in the City of Ottawa, cats and dogs must be registered (also known as licensing).
Microchipping your pet reduces the cost of registration. Visit the City's website for more details.

DOG LICENSING (REGISTRATION) IN OTTAWA
City of Ottawa web site: http://ottawa.ca/en/residents/animals-and-pets/registration-and-regulations/cat-and-dog-registration
CITY OF OTTAWA SPAY/NEUTER CLINIC
The Spay/Neuter Clinic is a City-operated facility which provides dog and cat sterilization services. Spaying or neutering pets reduces the number of unwanted domesticated animals and the cost of animal control. The Clinic is a revenue neutral service, meaning that fees are set to recover the cost of services without generating a loss or a profit. Fees for service are approved by City Council as necessary to maintain that objective.
City of Ottawa website: http://ottawa.ca/en/residents/animals-and-pets/registration-and-regulations/spayneuter-clinic
For more information on the Clinic, please call 613-798-8970 during business hours.
For vaccinations, please contact your local veterinarian.
---
PARKS CLEANUP
Please join us for our bi-annual Clean-up Days that take place once in the spring and then later again in the fall.
Most dog owners are very good at cleaning up after their dogs,
but you wouldn't believe the number of Tim Horton's cups we collect on the clean-up days.
During the morning we hand out bags and gloves to dog owners.
Clean-Up Days - 2020
all our Park Clean-Up Days are cancelled for now, due to COVID-19 restrictions
| | | |
| --- | --- | --- |
| PARK | CLEAN-UP DATE | RAIN DATE |
| Heritage Park | | |
| Conroy Pit | | |
| Stittsville Park | | |
| Bruce Pit | | |
RDOC would like to take this opportunity to thank all the
wonderful dog owners who help keep our parks clean.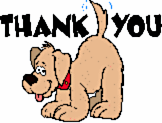 RDOC would like to thank The Pet Shoppe (4772 Bank St, Unit 3A, in Findlay Creek)
for donating dog cookies and poop bags for our Park Clean-Up events.

We would also like to thank the City of Ottawa GLAD Cleaning the Capital Campaign
for donating garbage bags and gloves. Our dogs are very grateful
---
See Upcoming Events from ::

Greyhound Supporters (GSNCR)
www.gsncr.ca and www.greyken.com email: info@gsncr.ca
Join our chat group at http://greyhoundsupporters.proboards.com/index.cgi
Canadian Guide Dogs for the Blind
http://www.guidedogs.ca/EventsList.php
B.A.R.K. (Bytown Association for Rescued Kanines) Ottawa
http://www.bark-ottawa.com/
---

Photo Galleries - see photos taken at previous events
---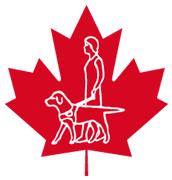 Canadian Guide Dogs for the Blind requires foster families for guide dog puppies in training

Canadian Guide Dogs for the Blind requires foster families to home a guide dog puppy in training. These puppies must be welcomed as a member of the family, learning basic obedience and be introduced to a multitude of situations that will aid them in eventually becoming working guide dogs for the blind. Applicants must have a fenced area for the dog and access to a vehicle, plus someone must be home or with the puppy most of the day.


| | |
| --- | --- |
| | The foster family is responsible for training the dog obedience and socialization skills, working closely with a professional dog trainer from Canadian Guide Dogs for the Blind. For the volunteer, it's much like having your own puppy, but you must add specific commands and rules which are geared towards this puppy becoming a guide dog. It's a long-term commitment of twelve to eighteen months, having the puppy accompany you almost everywhere you go, and adapting to the knowledge that the dog must be given back to enter into formal training. A large part of the reward is the chance for the puppy you raised to graduate as a working guide dog, to provide an incredible gift to a visually impaired person, and to have the opportunity to meet the person that the guide dog is matched with. |


Canadian Guide Dogs for the Blind provides all food for the puppy and is responsible for all veterinary expenses. Information sessions are held on a regular basis. To attend one, contact Canadian Guide Dogs for the Blind at (613) 692-7777.

Canadian Guide Dogs for the Blind has been providing professionally trained guide dogs to visually impaired Canadians since 1984.


More information on the CGDB web site: http://www.guidedogs.ca/aboutus.htm