Winter
2018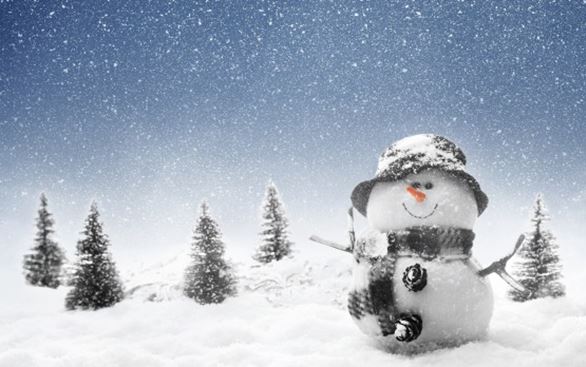 This page is for all you kids who are interested in learning about dogs, how to help look after your own pet dog, and how to be safe around dogs.

Have fun and enjoy the activities. There is a lot to learn. Please keep coming back. We will put something new on this page regularly.

Parents: There is a lot of information on child safety around dogs in the links at the bottom of this page.

Note: Unfortunately the jumping sheep below can't be seen on the iPad because the animation is powered by Flash.
Jumping Sheep!!
Move your cursor over the sheep and watch them jump!
(from sheepgame.co.uk)
Another Easy Trick to Teach Your Dog

'The Clean-Up Game'
Teach your pup to clean up his toys!


Puzzle


Fill in the missing letters!

Colouring Pages Contest

Another Easy Trick to Teach Your Dog
Teach your dog to put away his toys:
Here I am getting ready to put
another toy into the basket.

I am such a good boy!


'The Clean-Up Game'

Tricks are fun! Tricks, like games, keep your dog alert and energetic. They give your dog a chance to play. Tricks give you and your dog time to be together. Tricks help your dog to 'learn how to learn'. If they can learn tricks, then they can learn obedience and good behaviour. Go ahead...have some fun and teach your dog some tricks. http://www.loveyourdog.com/


How to teach 'The Clean-Up Game' : by Tyler More, black labrador, with help from his good friend Julie.

Tyler would like to teach your pup his favourite game. It's called "The Clean-Up Game". He says:

"This was an easy game for me to learn, since I love chasing the ball Julie throws me. I pick it up and bring it back to her so she can throw it again.

It helps if you are like me and already know the commands "pick it up", "give", "go get", and "bring" from our ball games. Julie started teaching me this game by going to a toy on the floor. She called me over, pointed at the toy and said "pick it up". I did, and gave it to her. She told me I am the smartest pup in the whole wide world, patted me and gave me a treat. Wow, I sure like this game. We practised this for a while. After a few days of practise she pointed at a toy at the other end of the room and said "go get". I did that and she said "bring it". I brought it to her and when she said "give" I gave it to her. She told me that I was a very good boy and gave me a yummie treat. We kept on practising every day. Now it's one of my best games"

(note: as Tyler says, to play this game you first need to know the commands "pick it up", "give", "go get" and "bring")
Puzzle
Fill in the missing letters. Your puppy can help you with the answers

If you would prefer to print out the questions, just click here for a printable image.
1. Your puppy needs:

A. LO__ E all the time

B. F__ __ D to eat

C. W__T__R to drink

D. A L__ASH when you take him for a walk

E. TO__S to play with

F. PU__ __ Y classes so he learns how to behave

2. Your puppy doesn't like it when:

A. You P__LL his ears

B. Make a sudden NO__SE

C. T__ASE him

D. Bother him when he is EA__ING

3. Your puppy likes it when:

A. You P__AY with him

B. TA__E him for a walk

C. FE__D him

D. Give H__M treats

Answers

(no peeking until you have finished!)

Did you solve all the questions?
Well done!

Colouring Pages Contest
(from "Fido. Friend or Foe?", page 4)

TIP: Morgan and Tyler would like to ask you not to pull their ears and tails. It hurts and they don't like it. After all how would you like it if they decide to pull your ears? Not very nice! The pups would like to thank you for treating them with care.

We would love to hear from you!

Click here and print out the picture that opens. Colour the picture carefully with pencils or crayons.

Then tell us why your pet is special, and what rules you have in your house to make your pet safe.

Scan or take a photo of the finished picture and send it to us at morejulie@hotmail.com with your email address. We will choose a winner each month, and post the picture in our newsletter for everybody to see.




Get to know where all the dogs live in your neighbourhood, which ones are friendly, and which ones are not too crazy about little kids. Let an adult know if you see a strange dog without an owner visiting your neighbourhood.

(from the Fido, Friend or Foe activity book)

Healthy pets are happy pets.
Your pet is very happy that you look after him so well.

---

What if You Can't Have a Dog?
Not everyone can include a dog in their family. How about taking care of one of these instead?
Links to our mini articles on small pets
Be sure to check out your local humane society or animal rescue when looking for a new pet.
They frequently have many different types of animals, both large and small.
Remember:

These small pets attract cats and dogs
Cats and dogs may hurt little creatures
Cages with tight-fitting lids keep little pets safe!

---

For Parents
'Fido, Friend or Foe?' activity book
The purpose of this activity book is to teach children how to act responsibly and safely around dogs. It can be used as a starting point to talk to children about bite prevention.
The Blue Dog
http://www.thebluedog.org/en/
The Safe Kids/ Safe Dogs Project
http://www.safekidssafedogs.com/
http://www.getdogsmart.com (this web site appears to have expired, but would be worth trying again later)
"Get dog smart with Diggity the Dog! Diggity the Dog's story encompasses the number one cure for the dog bite epidemic. The story takes children on a fun walk through the neighborhood. Along the way, children encounter a whole lot of dogs in different situations. Diggity tells the "do's" and "don'ts" - right from the doggie's mouth."

http://www.liamjperkfoundation.org/talk.html
Little Liam was fatally bitten by his family's own beloved dog. This site is full of information for parents and caregivers - such as dog body language; dog stress signals; signs of anxiety; why dogs bite; Be a Tree, and more. Well illustrated.
https://drsophiayin.com/blog/entry/free-downloads-posters-handouts-and-more/
Dr. Sophia Yin's website: dog body language of fear and anxiety; how to greet, and not to greet a dog; also training tips and much more.
http://www.sciencekids.co.nz/gamesactivities.html
"Science Kids is the home of science & technology on the Internet for children around the world."
This wonderful website helps kids learn about the amazing world of science by enjoying the "fun science experiments, cool facts, online games, free activities, ideas, lesson plans, photos, quizzes, videos & science fair projects."
http://www.pbs.org/wgbh/woof/index.html
Woof! It's a dog's life. Tips and training help from "Uncle Matty"
http://www.pbrc.net/poppysplace/index.html

Poppy is a pit bull puppy and he has his own website where you can read about his adventures, learn about him and other puppies and dogs like him, or simply hang out and play some games.
Photo courtesy of Natalie Heath www.heathphoto.ca
Acknowledgements
Be A Tree program: The information on our Education - Dog Bite Prevention page was compiled by Doggone Safe - visit their website for more information on the Be A Tree program.
The people at the Love your dog website have very generously allowed us to reproduce some of their articles. Please visit them, there is lots to enjoy there.
The American Kennel Club (AKC) has more information, on training, dog breeds, games to play with your dog etc. Click on Search at the top of the page.


email RDOC
..